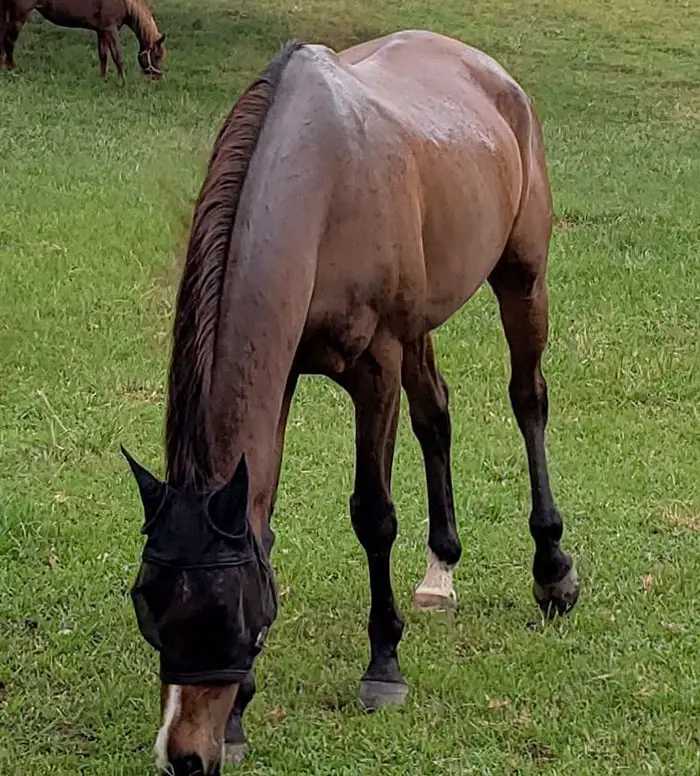 We've been horse owners for a while now, and being around the barn every day and seeing the horses running around, I got curious: What is the fastest horse breed in the world? I've done some research, and am proud to say that I've got an answer for you.
What is the fastest horse breed?
The fastest horse breed, on average, from around the world is known as the Thoroughbred. A Thoroughbred Horse can run 44 miles per hour at full gallop for moderately long distances and are known in the horse racing world.
In terms of speed, there are other fast horse breeds, too. For example, the quarter horse got its name because of how fast it can run shorter distances, like a quarter mile. Some Quarter Horses have been clocked at 55 MPG at full gallop.
And, Arabian Horses are known to be faster than other breeds over much longer distances, due to increased stamina.
Now let's take a look at each breed more in-depth.
Thoroughbred Horse Origins History
The Thoroughbred Horse Breed, as it is today, was first developed back in England during the 1600s and 1700s. All of today's Thoroughbred Horses can trace their lineage back to a number of foundation mares, that were mixed with three different male Arabian Horses.
Arabians are one of the top 5 fastest horse breeds, which is likely one of the reasons why they were chosen by the English to mix with their stronger stock horses.
The result was a fast horse with incredible stamina that could carry the weight of a rider for longer distances.
For more than 300 years a very selective breeding process has ensured that only the best mares breed with the best stallions, and very tight records are kept in what is called the StudBook. There is an American StudBook and an English StudBook. More info on this can be found here.
This breed of horse was originally imported to America in 1730. The particular horse's name was Bulle Rock, or Bullyrock. He was 21 when brought here, and was the son of one of the original Arabian stallions, whose name was Darley Arabian.
Thoroughbred Horse Recent History
Today there are believed to be as many as 200,000 active breeding females, also known as broodmares.

The horse racing industry seems to be going as strong as ever, and the United States is the #1 producer of Thoroughbred Horses, with the originating country, England, falling significantly behind where it once was.
Thoroughbred Horse Characteristics
The average Thoroughbred Horse is 16 hands high, and are most commonly bay, brown, chestnut, or black (check out our horse color guide for more info on colors). Their heads are chiseled, have high withers, a deep chest, a strong set of legs, and a lean body.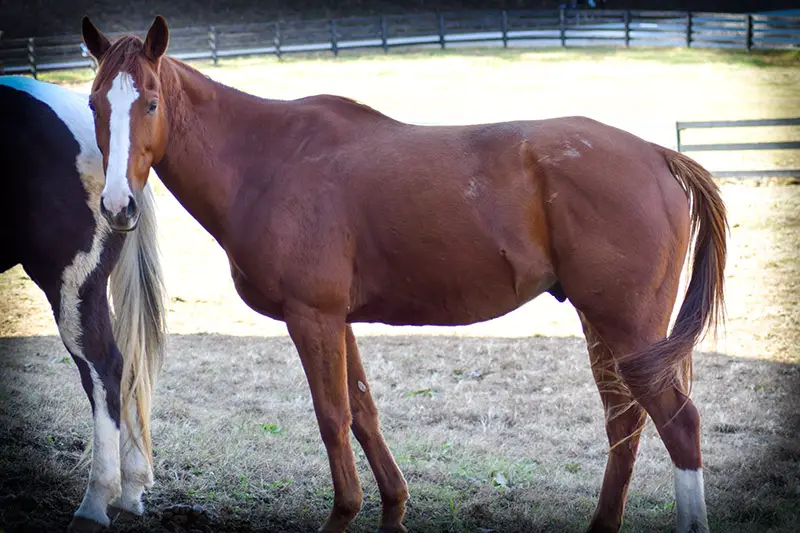 They generally weigh between 1,000 – 1,200 pounds with a lifespan of 25+ years old.
This fastest breed of horse has been used to improve many other breeds, due to their excellent bloodlines and kept lineage.
Famous Thoroughbred Horses
One of the most famous Thoroughbred Horses ever to have lived has even been the subject of a Disney movie called Secretariat, which was also the name of the horse.
Secretariat has the distinction of becoming the first Triple Crown winner in 25 years in 1973. He won one of the races, the Belmont Stakes, by 31 lengths. He was built for speed and was incredibly fast. This is widely regarded as one of the best races of all time.
Thoroughbred Horse Personality
These horses have a strong work ethic and are very bold, athletic, energetic, smart, courageous, and alert. Generally speaking, Thoroughbred Horses are high energy and require an owner who is more experienced and confident with handling horses.
The above personality traits aren't always present, however. Ours is afraid of his own shadow.
How Expensive Are Thoroughbred Horses
Thoroughbred Horses vary greatly in cost from just a couple thousand dollars to several thousands of dollars depending on the horse's lineage, age, and other factors.
Thoroughbred Uses
One of the most obvious uses of the Thoroughbred Horse is racing. After all, it is the fastest horse breed. More than that, they can be great at eventing, jumping, dressage, western riding and barrel racing, police work, or just leisurely riding as a family horse.
In fact, there is a large market for OTTB (off track thoroughbred) horses to rescue them after their racing time is over, which usually happens at around the time they turn 5-7 years old.
Sometimes they're sent to the slaughter and sold as meat in Mexico, which is a pretty crappy way to go, in my humble opinion.
Other Fast Horse Breeds:
There are two other horse breeds that should be mentioned when talking about the fastest horse breeds that are fast in different manners than the Thoroughbred Horse.
Quarter Horse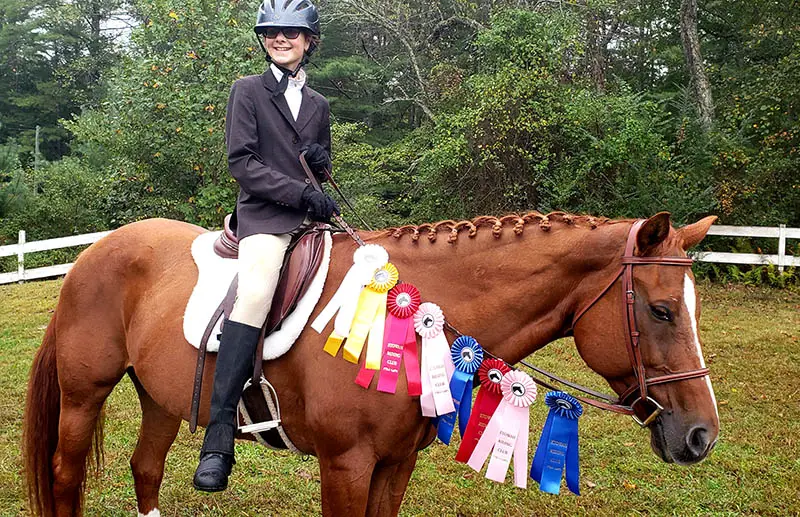 The American Quarter Horse is called "Quarter Horse" because it can run a quarter mile faster than just about any other horse out there.
A Quarter Horse can sprint the 1/4 mile at about 55 miles per hour, but is winded when done.
Arabian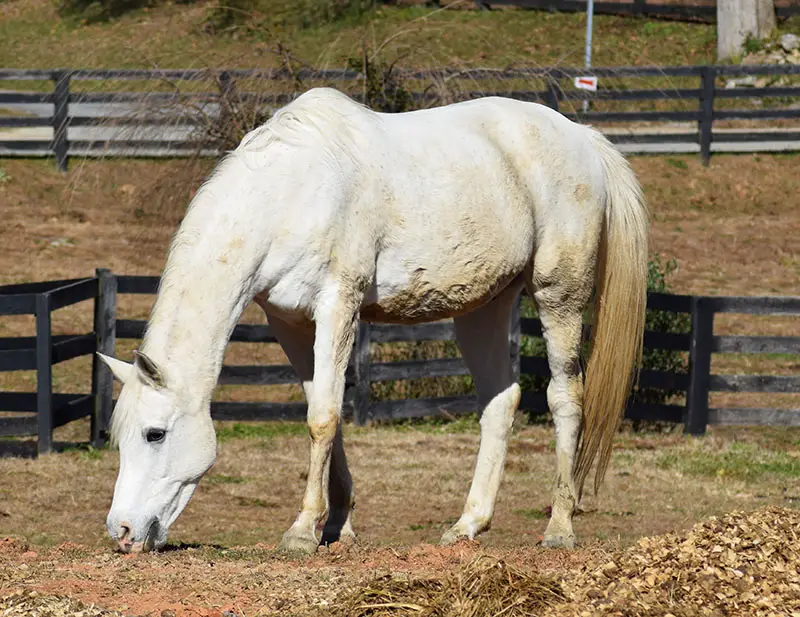 Many people don't think of Arabian Horses when discussing the fastest horse breeds, but their stamina is what sets them apart from others. An Arabian Horse can run fast for longer distances than just about anyone else, which is likely why the English used them as a foundation for the Thoroughbred.
Conclusion
I hope this answered your question about which was the fastest horse breed in the world. To summarize, the Thoroughbred comes in at the top with power, stamina, and speed for moderate distances.
Next comes the American Quarter Horse at short distances of about 1/4 mile. Finally, stretching the distance out to miles is the Arabian. Have you any experience with one of these breeds? Let us know in the comments below.