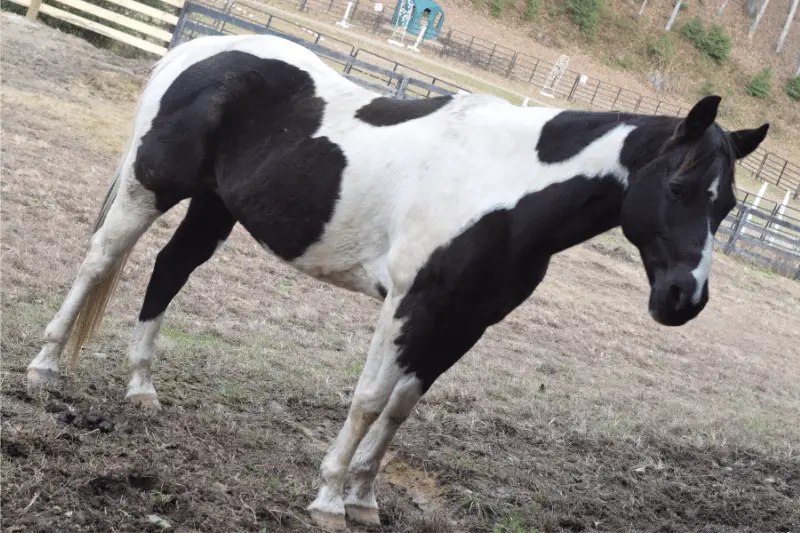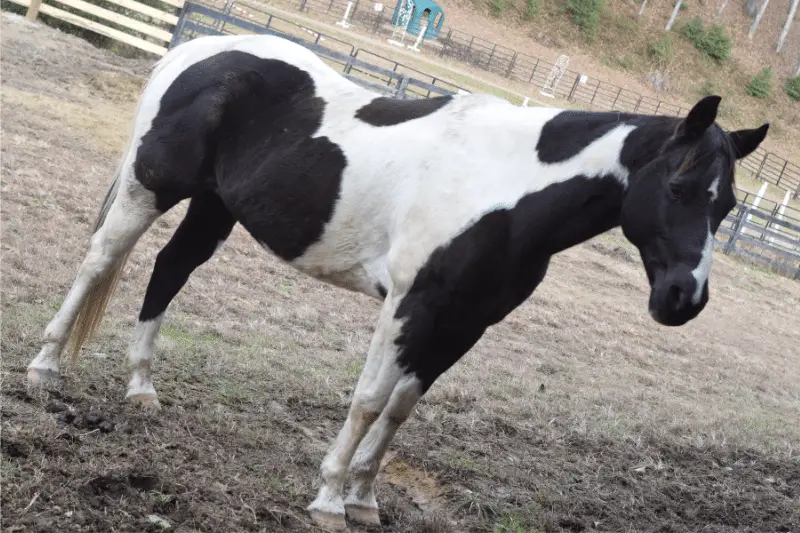 One of the most confusing aspects of horses are the different colors that they can be. There are so many different color combos and what may seem like a regular color to our eyes, is actually called something totally different.
For this guide, I've got pictures included wherever I have a clear picture with that type of horse. Some of the more rare colors, I won't have a picture of.
As I get more pictures I'll be sure to upload them here.
Let's get started.
Black Horse
Black horses are gorgeous, at least to me. One of the most famous renditions of a black horse is Black Beauty.
A black horse is an all black horse without any other colors, including brown, on it.
Brown Horse
A brown horse, not to be confused with chestnut or bay, is a horse with a body so dark it almost looks black, but isn't. Or, it is almost completely black with brown highlights on it.
Bay Horse
Bay is one of the most prominent horse colors. It occurs with a brown or reddish brown coat with black legs, mane, and tail.
We have a bay colored Thoroughbred Gelding right now, that we're prepping for the show season, pictured below.
Chestnut Horse
Chestnut, also known as sorrel, is a darker brown or reddish brown horse without any black on its body. The mane and tail is also a similar or lighter color as the rest of the horse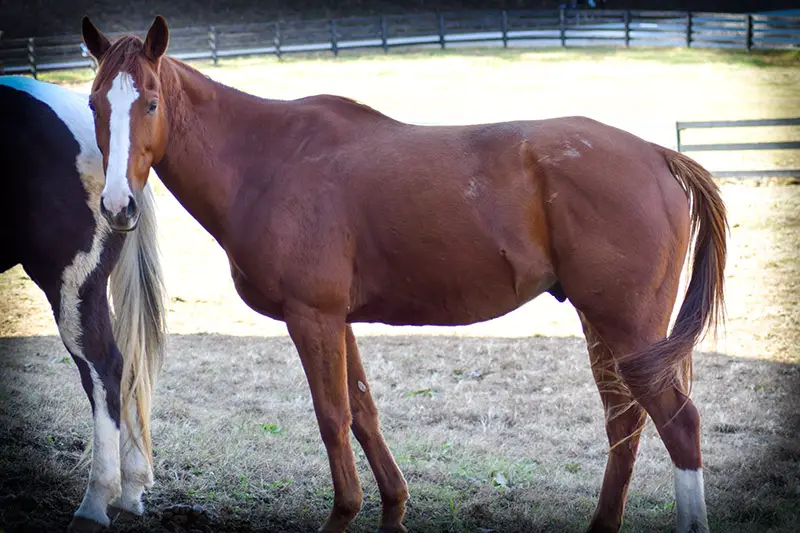 Buckskin Horse
A buckskin horse is one that is tan or yellow in color with black points on the tail, mane, and legs. They can also sometimes be dappled.
Buckskins are easily confused with Dun colors, spoken about later.
Roan Horse
A roan horse is a horse of a certain color, like the below-pictured chestnut, with white flecks throughout the coat. There are essentially three different colors of roan horse: Strawberry (pictured below), Blue, and Red.
I do want to point out that the below picture is just a representative of what a strawberry roan looks like, but I've been told that this horse is not actually a strawberry roan.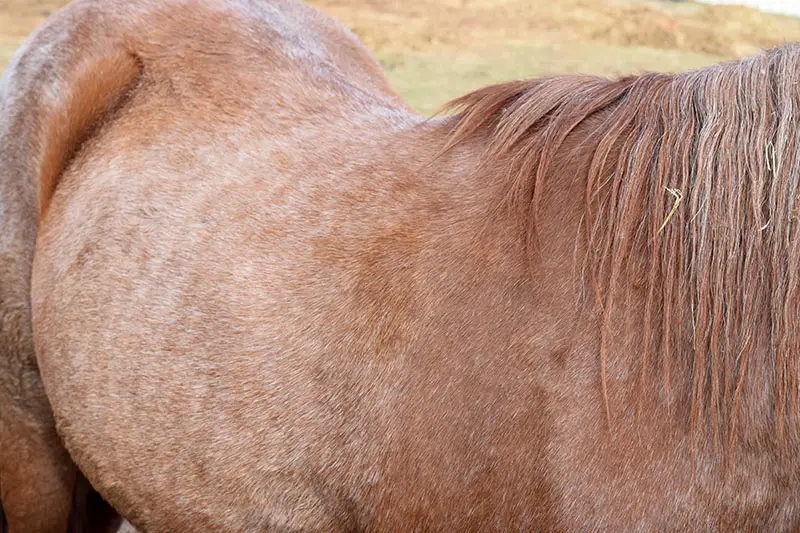 Pinto Horse
A Pinto Horse will usually come in two different forms. One that is black and white, and one that is any other color and white.
The white and colored patches are usually large in size and stretch over large portions of the horse, not speckled.
Piebald Pinto: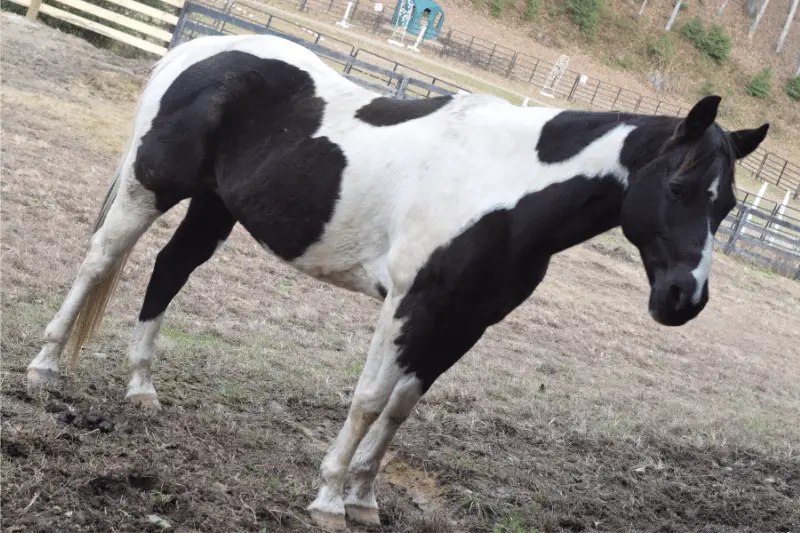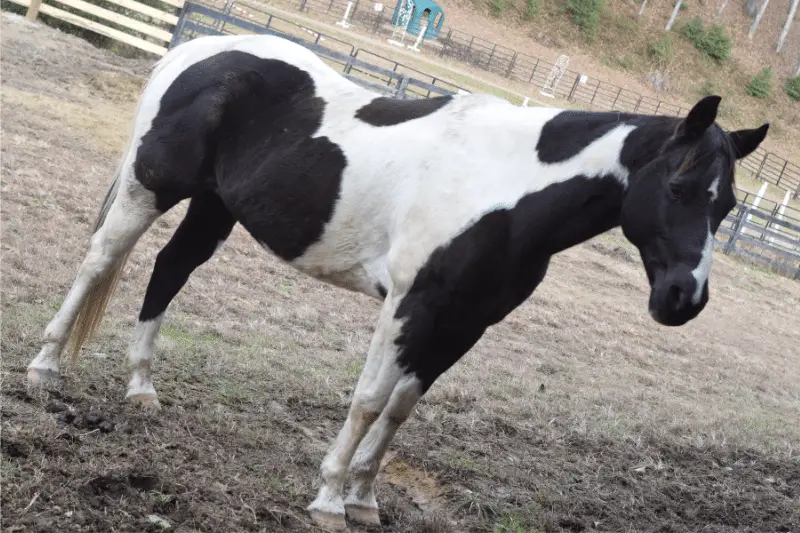 A Pinto horse that is black and white is called a Piebald Pinto.
Skewbald Pinto:
A pinto horse that is any other color, like the pictured brown one, is a Skewbald Pinto.
Dun
A dun can be very similar in appearance to a buckskin, with a few minor exceptions, like a dark strip of fur along the spine, leg barring, and a dark colored face mask.
Cremello
A Cremello is a cream colored horse with blue eyes.
Palomino Horse
A palomino horse has a yellow or golden colored coat with light colored mane and tail.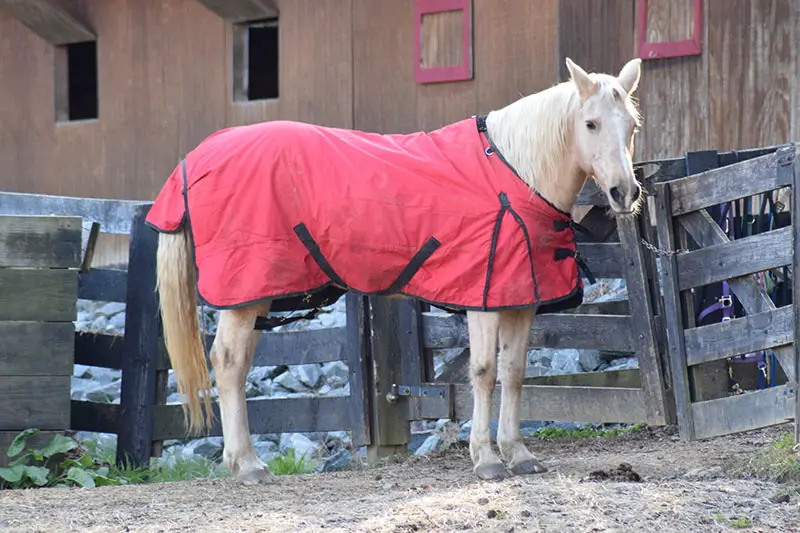 Grey Horse
Grey horses are often mistaken as white horses, but they are not true white horses because they have dark skin. I cover this more in the below section about white horses.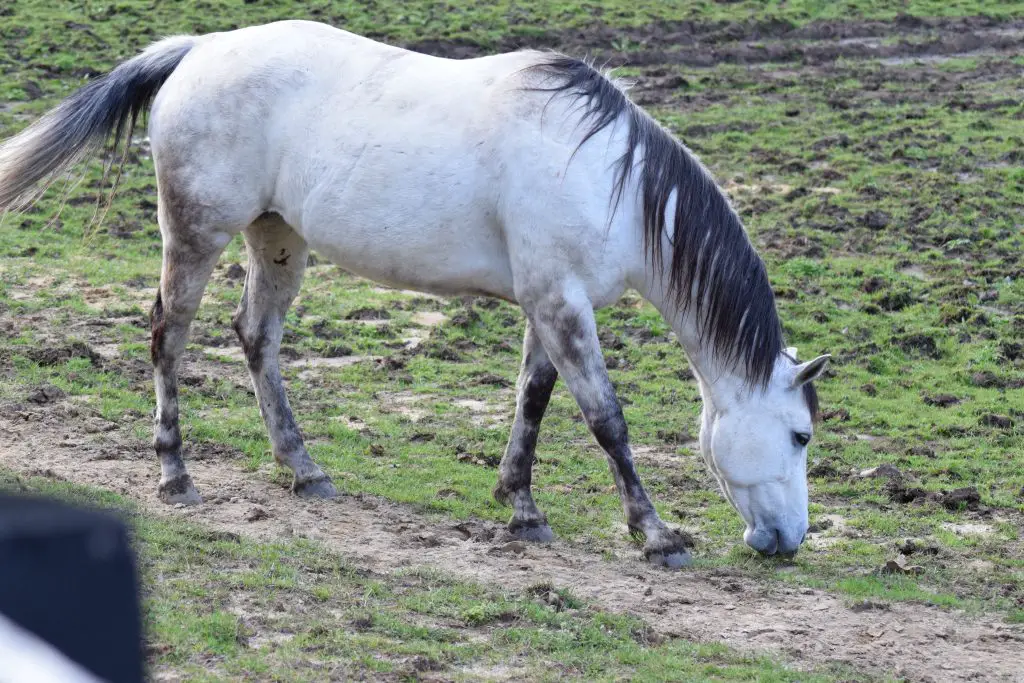 The above-pictured horse is what is known as a white grey horse. There are several different types of grey horses to include iron grey, dapple grey, rose grey, flea-bitten grey, and white grey.
Each one has its own characteristics.
Flea Bitten Grey:
Flea bitten grey is essentially a grey horse with dark brown, black, or red speckles strewn throughout the coat. They're not actually bitten by fleas, but give that appearance as seen below.
Appaloosa Horse
An Appaloosa has small round spots or speckles all over the hindquarters.
Is there such a thing as a white horse?
Yes, there are essentially two different true-white horses. The first one is albinos, which is a rare mutation in which a horse is born without pigmentation. True albino horses don't make it to adulthood.
The second one is known as the Camarillo White Horse and is an actual breed.
However, the Camarillo White Horse is a rare breed of horses that are mainly localized to one area in California with just a few dozen horses total.
Camarillos are true white horses with white skin, a white coat, and brown eyes, which means they're not albino. They carry a rare gene that sometimes makes their foals white, but the gene is not always present, hence why there are so few of them worldwide.