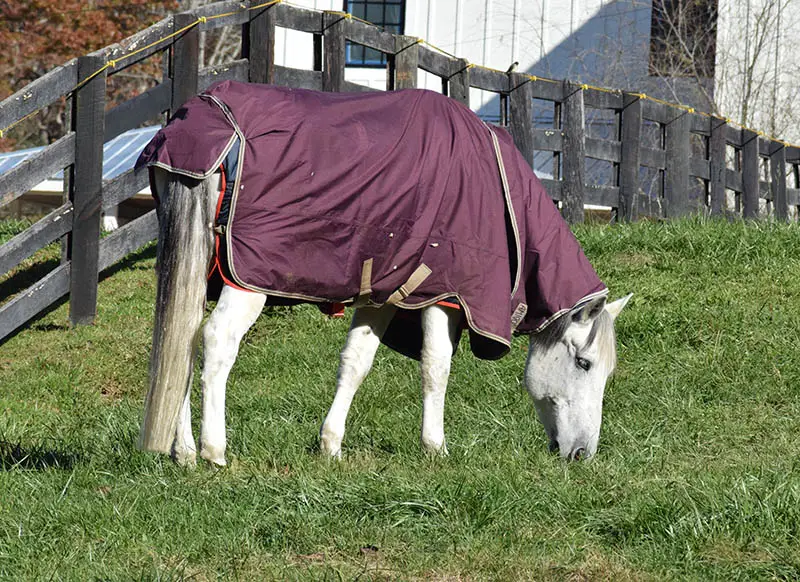 One of the more hotly debated topics out in the horse world is if a horse needs supplements or not. Just like with people, horses need certain minerals and vitamins in their diet to remain happy and healthy.
Some folks say that it's necessary for their animals to get these minerals from natural means, while others say that additional supplements are necessary.
So which is it?
Does your horse need supplements?
Most of your horse's nutrition should come from his or her diet. Meaning that if your horse eats grass and hay, he's likely getting the nutrients he needs from that.
Anything else he needs can be gotten from a balanced, pellet-based feed in addition to plenty of grass and hay. Grass and hay are the keys to the whole thing, however, because horses have gotten the necessary nutrients from grass and natural forage for thousands of years.
Truth be told, most of the supplements out in the market are not necessary, and, based on the opinion of our horse riding instructor, who also just happens to be a national examiner and HA certified Pony Clubber, they just make your horse's urine expensive.
In other words, most horse supplements are just wasted out of the body, without ever being absorbed.
And because that is true, most of the horse supplements found in the market are not necessary.
Be cautious of a barn pushing supplements:
In my experience, any barn that is pushing for your horse to be on a lot of supplements is doing so for one or two different reasons.
First up, the barn realizes that they don't have quality grass to give proper nutrients. They offer up the supplements to try and make up for the bad pasture. My opinion on this, is that you shouldn't have to pay for their lack of a quality pasture.
Your horse's pasture should be comprised mostly of grass. Clover, buttercups, and things like that aren't the best thing for horses to ingest, and are technically toxic for your big friend.
Things like clover and buttercup tend to grow in overgrazed pastures, which is another cause for concern. If your barn's pasture consists of things other than grass, there may be too many horses in it.
The second reason why they may want to give supplements, is because they're a supplement dealer trying to make money. That way, the only supplement that's worth anything is the one they're selling, which is clearly not going to be true.
It is possible to give too much:
It is possible to give your horse too many supplements. Some of them can be stored in your horse's system, and others pass through. Your horse should get what he or she needs from the grass or hay, along with any feed.
If he gets too much of some fat soluble minerals or supplements that don't pass right through him if not needed, it could cause issues.
The key then, is to only give what he needs. Talk to your vet about what that is. And if your horse vet is a supplement dealer, ask one who is NOT a dealer so they don't give you their biased, supplement-heavy opinion.
Some horse supplements are necessary:
Some horse supplements are necessary for the horse's health. For example, supplements that help with ulcers are helpful to the overall comfort of the horse.
Then again, something that may be even better than giving an additional supplement for your horse to ingest, might be figuring out why the ulcers are present to begin with. A horse may get an ulcer for any number of reasons from stress to diet.
Treating the underlying cause instead of its most prominent symptom is almost always going to be the best option.
Some horses are mineral deficient:
Having said all of the above, I'd be remiss if I didn't at least mention that some horses can have an underlying condition that causes them to be deficient in certain vitamins and minerals.
If this is the case, they should be provided externally. And of course, the only real way you'll know if your horse is vitamin deficient is if there are signs of him being unhealthy. If this is the case, you should call your vet, and NOT your local horse supplement supplier.
Conclusion:
Some horses do need supplements to help them remain healthy, but most of them should get what they need from their forage and any feed you're giving them.
If any questions arise about the topic, your veterinarian should be the first person you ask about the health of your horse.