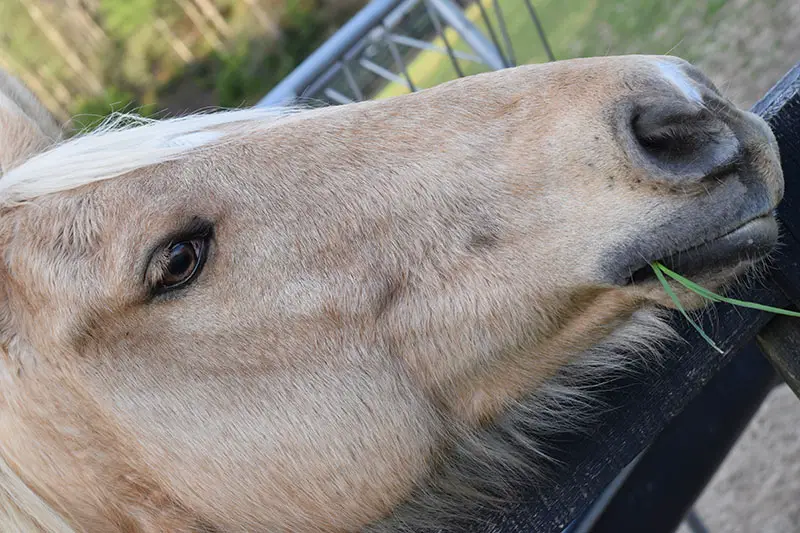 There are myths for everything under the sun, and our beloved horses are no different. In fact, there are some ridiculous myths out there that I'm going to debunk right now. Have you ever heard any of these myths before?
A horse is old at 15
At our local barn, we have a 20 year old mare who has only gotten on the trailer a few times, and has never jumped before that we know of. After one of the show team girls leased her out, we found out very quickly just how young a 20 year old horse is. She flew over those jumps like she'd been doing it for years.
Our girl Harper is 15 years young and does very well at shows and jumping. And, we've only had her for about a year.
Truth be told, a horse isn't really going downhill until about 25 or so, and even then, the horse will likely have a few years of life left in him.
Horses are dumb
Nothing can be further from the truth. After going to the barn where we board our horse Harper, and getting to know her and the other horses, I can say without a doubt that horses get it.
They are actually quite intelligent, can communicate with each other, and I sometimes even get the feeling that they understand what I'm saying to them to some degree.
Horses are quite capable of picking up on the cues of their rider, and I've even experienced a feisty girl act totally different when she senses an inexperienced rider on her back.
They're smarter than you or I think they are.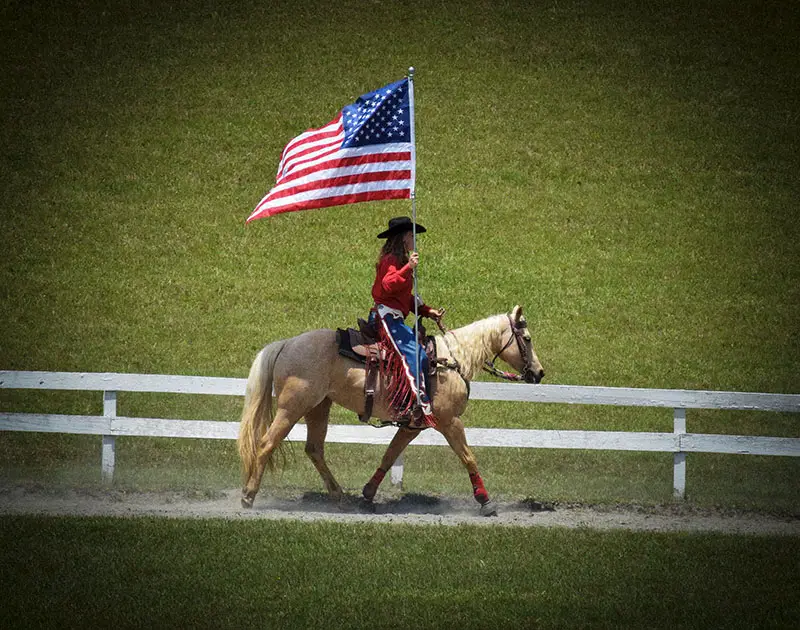 Horses only sleep standing up
Horses definitely do sleep standing up, and with their eyes open. However, they are also quite capable of laying down to sleep. In fact, if a horse is comfortable in her environment, she gets better sleep when laying down.
All horses need shoes
I once thought this too, until someone asked me if I thought wild horses went to the Nike outlet to get theirs since there were no local farriers. Not only do horses not all need shoes, but some may need shoes only on the front or back, and not all four hooves.
In fact, our horse Harper only gets front shoes.
Stay away from that horse
I've heard this on a few different occasions from people: "stay away from that horse, he's a jerk." Or, "stay away from him, he bites." Or, "He's temperamental."
While it's always safer to heed the warnings of others who know that a horse can be temperamental, I feel that a lot of the time a horse is just a misunderstood animal reaching out to people by misbehaving.
I befriended a horse who, sadly, passed away due to a bad illness that really messed up his head. The poor guy could barely walk anymore and I made it my life's mission to befriend him. We got to the point in our friendship at the end of his life that when he saw my truck approaching he would come over to the fence. As I'd get out of my truck I'd yell his name, "Barry!!!" to which he'd whinny back a reply.
I believe this happened because I gave him a chance. He never tried to bite me as everyone warned. I loved and pet him every chance I could. I spoke to him and told him he was my friend up until the day he died.
Horses aren't jerks. They're misunderstood.
Whenever I hear that a horse is bad tempered, I now try to make friends with that horse so he's got a friend.
My friend, Barry, is the horse pictured at the top of this article.
Stallion is a breed of horse
This is another one I was corrected on a while back. A stallion is not a breed of horse, it's a male horse of any breed who still has his reproductive capabilities. Conversely, the opposite of a stallion is a gelding. A gelding is one who has had his ability to reproduce taken away.
A lame horse will never be ridden
It used to be that a lame horse would never be able to be ridden, and that's one of the reasons why a horse would be put down after breaking a leg. But, advances in veterinary technology and medicine have allowed for lame horses to be fixed for many different ailments, and we know this firsthand.
Our horse, Harper, was said to be lame by our vet, but she told us that with some help she'd be able to be ridden again.
Lo and behold, not only does my little girl ride her, but she shows her and even jumps her. They're an award winning team.
Conclusion:
What horse myths have you heard? Let us know in the comments below.