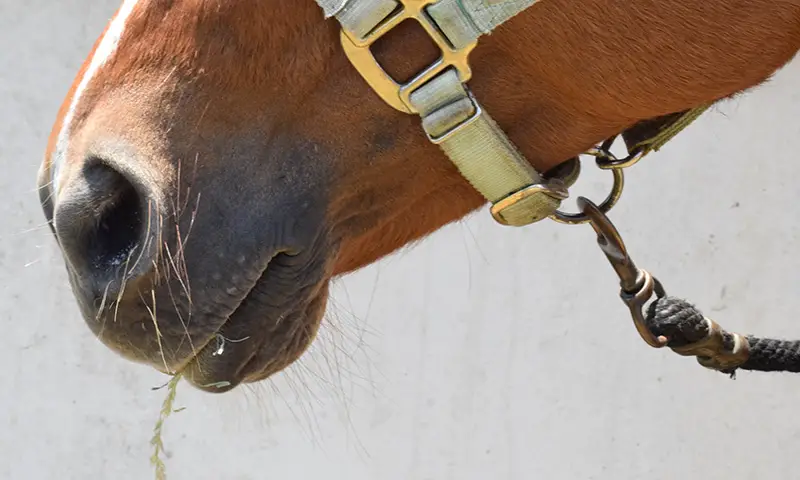 Knowing where to start when you're brand new to horse riding and/or ownership can be somewhat difficult. There are vast amounts of information out there on the internet, and while much of it is good, it should be condensed down into bite-sized bits of information for easy digestion.
This article is meant for the green (new) rider or parent who is just getting into the horse world, and hasn't really started yet.
Let's get started:
Safety First
One of the most important aspects of riding a horse is staying safe while doing so. This means you should have the proper equipment to be safe, for both you and your horse.
Going a step further than that, however, it also means that you should never put yourself into a position, willingly, that is unsafe without the supervision of an instructor.
The reason why I word it that way, is because something may be unsafe, or not, but your instructor will know for certain, as well as your ability to do something.
Rider Safety
You should always have the correct protective equipment to keep yourself safe. This includes things like a properly certified helmet to keep your head safe when you fall, and you will fall, and an eventing vest if you are into that sort of riding.
Here is the helmet we use.
Horse Safety
Being a safe rider goes far beyond the safety of the rider. You also have to keep your horse in mind, too. One of the first horse parts to get hurt are their legs, and depending on what you're doing, their chances of injury go up.
Figure out which types of boots are best for what you're doing, and make sure you know how to put them on right. If you don't put them on right, you risk hurting your horse more.
Have Extra Tack and Equipment
It's always a good idea to have extras of certain types of tack or equipment. We have wished on more than one occasion that we had extra things like halters or reins after they got damaged beyond use.
And, it's one thing to not have something on a normal ride, but if something breaks on you when you're prepping for an event, it could spell disaster.
It's a good idea to have extras of anything that can break, as well as stowing a duplicate of certain things in your trailer, so you have them while you're not at the barn.
This is equipment as follows:
Reins
Halter
Crop
Helmet
Riding boots
Horse boots/leg wraps
Longe line
Lead line
There have been numerous times that we wished we would've had extra equipment and just didn't. For example, we've had reins snap in half from being old. Another time the crop broke. We've also got a damaged helmet from a fall.
And, one of the worst experiences, was making it all the way to a major event (horse show) only to realize that we left our lead line at the barn. We had no way of getting the horse around easily, and had to improvise until one of our teammates arrived with an extra one.
You don't need to have extras of everything — for example, something like a complete saddle isn't needed, but having extra stirrup leathers may be attainable if one stretches out too far, or, worse, snaps in half.
We now have extras of all the things we need, which is actually dictated by our riding style and discipline.
Buy The Pony Club Manual
Even if you have no intention of joining Pony Club, or if there aren't any local chapters for you, I highly recommend getting the Pony Club manual.
For starters, the D-level manual lays out all of the basics for you and Pony Club has been around for ages. They wrote the curriculum for horse riding trainers across the entire globe. If there is one group that knows what they're doing with horse care and riding, it's these people.
The D-level book is great, but stepping it up a notch is the C-level book. I recommend both of these, but make sure you go in order. I think this should be required reading for all horse owners and riders because you'll learn a lot. They sell both of them right on Amazon, and each link above brings you to the right page.
Consider Joining Pony Club
Joining Pony Club is one of the best things any serious, young equestrian can do to further their knowledge of horses and riding.
In addition to the manuals associated with each level, they have in-person meetings each month. Each meeting features some equestrian who is usually an expert in their chosen discipline. And, many of the top level people in those disciplines were active in Pony Club at one point or another.
Not all of them, but a lot of them.
This means that you get top-level instruction for a very tiny cost. And, if you choose to move up through the ranks yourself you can prove what you know and are capable of with the different certifications.
If you make it up high enough, that's something you can put on your resume.
My daughter was sought out by a local riding instructor to teach younger riders because she's a certified D3. We sought out her instructor because she's HA certified.
Find a Good Instructor
I've recently covered this more in depth in a recent article so I won't beat it up too much here.
Suffice it to say that anyone can become a riding instructor, but not everyone should become a riding instructor. The main reason why, is because not everyone knows what is best for the horse or the young (or older) rider.
Again, I go much more into depth on how to find a good riding instructor in that article.
The point is that just because someone is a riding instructor doesn't mean they're good at it, and you should always err on the side of caution here.
Trust me, we've had many instructors, and only two of them were any good.
Conclusion:
Knowing where to start isn't the easiest thing. It is my hope that this article will help you on your way, as you wade through all of the information available to you.
Seriously give the Pony Club manual a look, because you'll certainly learn some things.