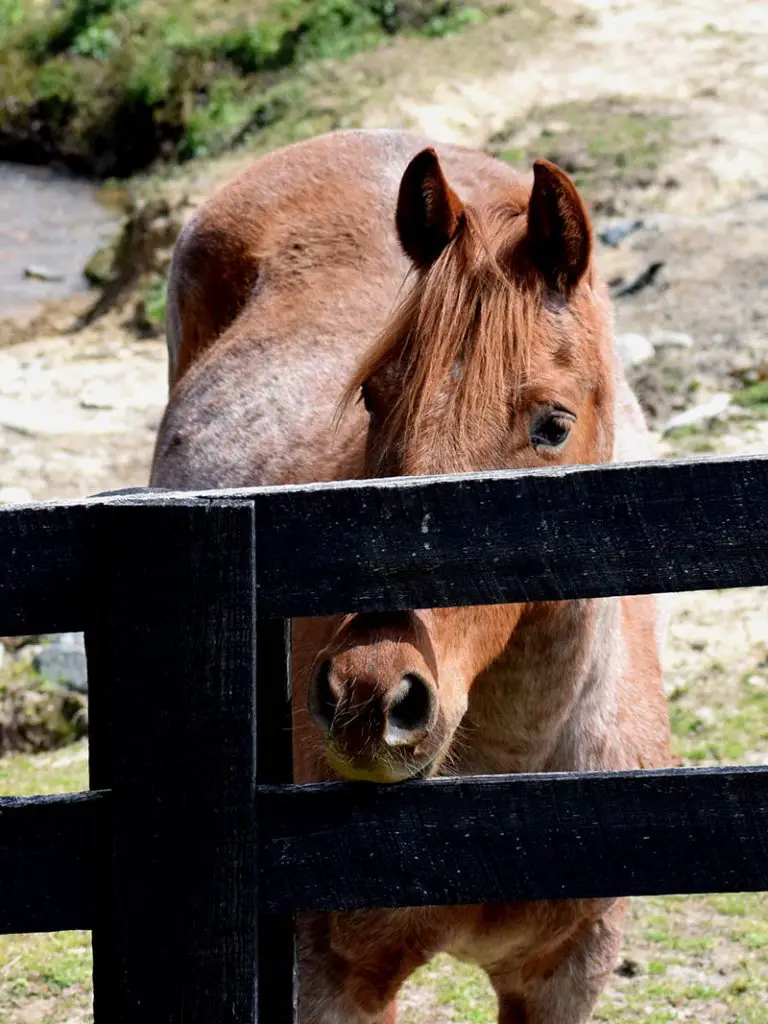 Buying a horse is not the easiest thing to do, especially if you've never done it before. And I can say from personal experience, that it doesn't get a whole lot easier on your second one, either.
We now own a Quarter Horse Mare and a Thoroughbred Gelding. The purpose of this article is to give you some tips on how to buy a horse to make sure you don't get taken for a bad ride.
How to evaluate the horse for purchase
The most important thing to remember when you go to buy a horse is that you need to get a PPE done by a qualified, neutral veterinarian. The PPE exam will hopefully tell you what, if anything is wrong with the horse you intend to buy.
The primary thing to remember is that you do need to make sure that the vet IS in fact a neutral party. We had a problem once where we ended up using the owner's veterinarian because there weren't a lot of others in the area.
We ended up regretting it after we got the horse home and our vet found some problems. One of the problems ended up being a deal breaker, a broken leg that healed wrong, and we had to return the horse.
We learned a valuable lessen there, which was that no matter what — always use a neutral vet for your PPE.
What is a horse PPE?
PPE stands for Pre Purchase Exam, and it's essential to make sure you're getting a healthy horse. The last thing you want is to get your horse home, get attached to him, and find out that you can't use him for his intended purposes.
Our little girl was heart broken after we got our new Thoroughbred Gelding home and found the medical issues.
What's included in a PPE
There are certain things that are included in your horse's PPE, though I suspect that it'll vary slightly from one vet to the next. Teeth will be checked, as will the horse's overall health. Tests will be ran, blood will be drawn, and the legs and hooves will be examined.
The whole horse is looked over.
One thing to pay special attention to is the horse's legs. If there is any doubt about the horse's legs you should make sure special attention is paid here.
You can sometimes see that a horse has a leg injury, and sometimes you can't. If you plan to use the horse for eventing or some sort of other jumping sport you'll need a horse with good legs.
If you just plan to have a horse for light trail work, or as a yard ornament then this won't matter as much.
X-RAYS will likely not be included in the price of the PPE, so you'll have to decide if you want them done or not.
It's highly important that you be there for the PPE if at all possible. The reason why, is because you want to make sure that the vet is doing what they said they would do.
We weren't at the PPE, and we regretted it.
Horse trial period
If it's possible, a horse trial period is always suggested. A trial period is exactly what it sounds like. You get to take the horse back to your barn and trial him out for a little while.
This won't always be possible because sometimes you're looking at a horse that's far away, or maybe the seller won't agree to let you take him off property.
However, it can never hurt to ask because you then get to see how the horse does firsthand. You can then use your vet so they can tell you what's up. And because a trial is usually one or two weeks in length, you can take your time with the horse and learn what he's all about.
This is important, because some people medicate their horses when they go to sell. A trial period will allow you to see just how your new friend will act, check out his manners, and see if he has any funny things going on.
Example, maybe he's head shy and really doesn't like to have a bridle put on — not the end of the world, but something you'll have to work through.
Riding the horse
Chances are pretty good that you won't be able to get your horse on a trial period, even though both of our horses worked out that we did. It's possible, but you can't count on it.
You have to ride your horse. There are some important things to keep in mind when you go to visit a horse you may intend to buy. These are things that, I've learned, should be stated beforehand. Learn from my mistakes.
First, you want to be there when the horse is tacked up, and you want the horse to be fresh. When I say fresh, I mean that you don't want a tired horse. You want to see how he is with energy, as well as when he's getting tired from being ridden.
After all, you won't be just riding him when he's tired after you purchase him. So you'll need to see him when he has energy.
You'll also need to see him getting tacked up. You can learn a lot from a horse when they're getting tacked. For example, if he freaks out when you're approaching him with the girth that could mean that he has ulcers, or that he hates being ridden.
We had a horse that we tried once that was nearly impossible to to bridle. She tossed her head like a lunatic and that wasn't something I wanted my daughter to deal with, being that the horse was 16.2 hands.
You need to tell the people you're potentially buying from beforehand that these are your requirements. You want a fresh horse that hasn't been ridden yet that day and you want to be there when he's getting tacked up.
Interact with the horse
It's also important to interact with the horse outside of just riding him. You want to see how he responds to people. Horses are generally very pleasant animals. But some of them are nuts.
I once saw an owner bend over in front of his horse wearing a hat. The horse nipped the man on the backside, and then removed his hat with his mouth. Each time the man grabbed for the hat, the horse teased him with it and pulled it out of the way.
It was hilarious and one of those moments that I wish I got on camera. Some horses are just like that.
Paperwork
You'll want to find out beforehand if the horse has any paperwork that you'll be getting. This is important because you'll want to see the horse's history if at all possible.
If the horse does NOT have paperwork, there is a chance you can use this as a bargaining chip to get the price down a bit. Some people are just willing to pay more for a horse with papers. And it's good to verify lineage if at all possible, to make sure there aren't any medical problems there.
In the stall
If you plan to stall your horse at night, it's a good idea to make sure he's actually stallable. What I mean, is that some horses have gone their entire lives without the need for being indoors at night. Some horse prefer being in the pasture all the the time.
This is totally fine, but is worth knowing before you bring him home.
At our previous barn, there was a Paint Gelding who had serious mental problems the moment he stepped foot inside. He'd sway back and forth looking outside over and over. For hours.
Another time we went to a horse show, and one of the show girls brought a horse who had never been stalled before. He kept rearing up inside the stall looking for a way out. He was freaked.
Most horses are fine in the stall, but it's a good idea for you to see this behavior before you get home.
With other horses
Horses tend to love being with other horses. It's a good idea to see how he reacts with the other horses in a pasture before you bring him home.
You can also ask the current owner how he interacts with the other animals. Is he a heard leader or follower? This won't matter that much, but it's good to know if he's a kicker, so you won't be surprised when it happens.
And, of course, all horses kick.
Gelding VS Mare
You should have an idea beforehand what you're looking for. We already had a mare when we started looking for our second, more capable of jumping, horse. This time around, I knew we wanted a gelding. Our mare is just so spicy. She's always trying to pick fights with things.
Or lift her tail to things … like the round pen fence where she's fed. She's a strange one.
Horse Transportation
This is something that most people forget about. You actually have to get your horse back to your barn. There are a couple of options for this. First, you can buy or borrow a horse trailer and drive the horse yourself.
Another option is to hire someone to do it for you. There are companies with the sole purpose of transporting animals like horses. I have a trailer and therefore haven't had to hire anyone else. But I'd suggest you to research the company to make sure they're reputable and have good reviews.
Conclusion:
I hope I gave you enough to go on for when you go to buy your next or first horse. Let us know in the comments below how it worked out for you.