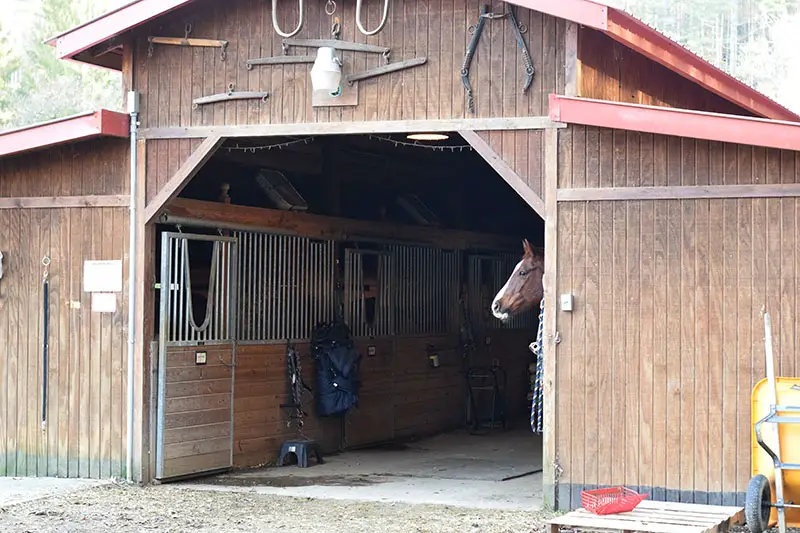 We are relatively recent horse owners. In fact, it's only been about one year since we took the plunge. Granted, we paid for lessons for our daughter for several years prior to us buying our American Quarter Horse, but in terms of actually owning a horse we are still new.
We are also still shell shocked at how expensive it is to own her. We had an idea, and we were told by others who owned horses, but until you pay that bill month after month, you just don't get it.
In fact, as far as I'm concerned, there aren't really any good guides out there that cover how expensive a horse can be, so we're going to make an attempt at answering that question, the best we can, right now.
How much does it cost to have a horse?
You can expect to pay between $500 – $1,200 per month on average (broken down below) just to care for, keep, and train with your animal. This includes things like board, tack, vitamins and other supplements, specialty items, extra food, veterinarian, farrier, and a host of other things.
There are actually a lot of associated costs to horse ownership that many folks don't know about. We've been horse owners for about one year now, and have a pretty solid take on how much a horse costs. Let me tell you right now that you're likely in for a big surprise.
Before we move on, we're going to make an assumption based on the simple fact that many people cannot put a horse on their property for one reason or another. If you can, this pricing list can still apply to you, but some things will be different. For example, you'll be able to subtract at least part of the board with the understanding that it'll still cost you money to keep a horse at your house.
Because of all this, we'll start with how much it costs to board a horse.
Monthly Horse Board
The cost for boarding a horse will depend largely upon where you live geographically. For example, in our area, we're surrounded by national and state forests that are huge attractions for the local population of horse owners. The only problem, is that buying the land next to these forests is very expensive. Therefore, the barns can charge a premium to keep horses there.
That being said, we can work it down to an average from between $300 – $800 per month to board one horse. What comes with that board will vary from one barn to the next, but it generally includes a pasture for the day, a stall for the night, regular daily cleanings of the barn stall, hay, and other feed.
Anything else will likely have to be supplied by you.
There are other incidentals that you might have to incur. For example, if you have the vet or farrier coming (more on this in a bit) and can't make it, you'll have to pay the barn to stand in for you. The amount this costs will vary from one barn to the next.
In our experience, this is usually about $25.
It should also be mentioned that there is what is called "pasture" board. And, that is exactly what it sounds like. Your horse is only in the pasture, never to go inside unless something warrants it (like hurricanes, etc.). Pasture board is generally cheaper because it doesn't use any of the facilities, besides the pasture.
Horse Itself
Of course, you've got the cost of the horse itself. This can vary greatly between the type of horse you get, if it's a rescue animal or one of terrific bloodline. You can expect to pay between 1,200 – 5,000 for a horse you can ride that is under 15 years old. Please understand that these are estimates and are not included in our averages.
Your Horse Has To Eat
Your horse needs to eat. Most of the time, your horse's hay will be included in the cost of the board–but this isn't always the case. Sometimes you need to provide your own hay, as we had to do for part of our time owning a horse.
Other times only so much hay and/or feed is included in the price. So, let's say that two bales of hay are included in the price of your horse's board but one month he eats three or four bales … you've got to make up that cost. How much hay is will depend on your geographical location, but it isn't generally too much money.
Worse, let's say that your horse is picky about the kind of hay she likes to eat and you have to use a special type of molasses infused hay that none of the other horses eat. If that's the case, you'll end up eating that cost, even though you're already paying for hay.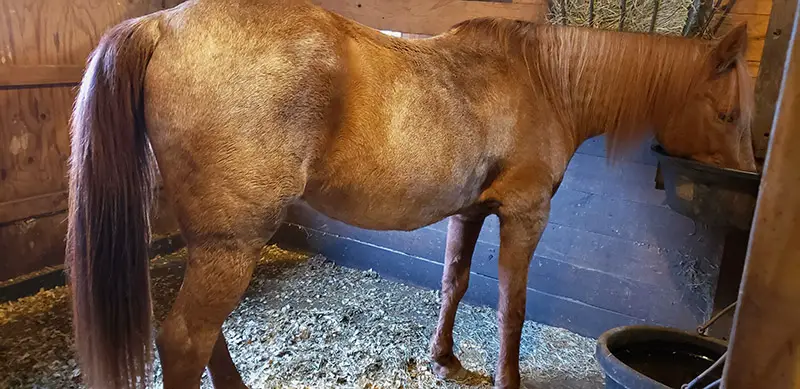 This can be hard to work out an average for, because it varies greatly from one horse to another, as well as what is being fed to the horse. Ours is currently on pasture, hay, molasses hay, and grain. We pay for the molasses and grain ourselves.
Horse Tack
We have to assume that you're looking to buy a horse to ride, and not just have a yard ornament. Because of this, you'll need tack. Tack, by the way, is anything associated with riding a horse. Things like the saddle, halter, reins, etc., are all a part of your horse's tack.
There are some tips and tricks to help you save money, and can say that we did NOT buy a majority of our tack new. We shopped around a lot, looked at many consignment stores and online sales before we found one that worked for our needs.
The truth of the matter is that you can spend anywhere from a couple hundred bucks to thousands on a good saddle. We'll have an article in the future about picking out a saddle, but it's important to not skimp out on one that'll just fall apart on you at some point in the future.
Buying a good saddle and other tack items is important, but you can get them for decent prices if you do it wisely.
This is also a hard price to work out, just because English and Western require different items and have different prices. I will say that the cost of tack can be an ongoing expense if you end up purchasing it over time as we have.
Horse Vitamins
Your horse's health is very important for numerous different reasons. Not only for the sake of your horse, but also for your wallet. When a horse gets sick, it can cost a lot of money to fix, or may not be fixable. I'm a firm believer that vitamins are one of the easiest methods to keep an animal healthy.
Horse vitamins usually cost between $40-$60 per month depending on what you get, but some can cost a lot more. Amazon sells vitamins, but we haven't tried them.
Horse Weight gainers
When we first got our horse she was a bit on the lame side but not for a medical reason. She was just underweight and out of shape. Because of this we had to buy things to help her bulk up a bit. A word of caution here, this is when we purchased the molasses hay and now she refuses to eat the other stuff.
Other tricks to help the horse gain weight are giving her oils in her feed.
Horse Medication
Chances are good that after time, or at first, your horse will need some sort of medication to help her feel better. One thing that our horse Harper is on is ulcer medication. Something we learned over the past year, is that stress can end up hurting a horse in unseen ways. One of these ways, is by giving her ulcers.
To help combat this, we had to start buying omeperazole for her. Think about the medication in the Nexium pills that you can buy for your own heartburn, but enough for a 1,000 or so pound animal.
We noticed that she was worse during show season while loading and unloading trailers. One of the ways you can tell if your horse has a problem here, is if she's mouthy when mounting. If she starts to turn her head to the side and bite when you're getting ready to mount her, it could be because the girth is upsetting her ulcers more.
There are also other medications that your vet may recommend to you if he or she thinks it's needed. The ulcer med is the popular one, though, and in our experience will run between 50 – 80 dollars per month by itself.
Horse Shoes (Farrier)
A horse's feet can be fickle if not properly taken care of. Because of this, they need to see the farrier at regular intervals, about every six weeks.
A farrier is the person who puts the horse shoes on her feet. This is hard to estimate on cost as each horse requires something different, and each horse can change as they progress or get older. For example, Harper had shoes that were too small for her feet when we got her. For a while, she was wearing all four shoes.
Then she was only wearing front shoes. And now she gets hot shoes, still only on her front. According to the American Farrier, jobs can cost anywhere from $37 – $131 each time. Most farriers recommend seeing your horse every four to six weeks.
Regular Veterinarian Checks
As with you, your dog, cat, bird, or whatever animal you've got to keep you company, we all need regular checkups to make sure we're healthy. The plus about horse veterinarians, is that they go to the barn to check up on the horse. It's just easier that way.
In our experience, while the vet can vary greatly in cost from one geographical location to the next, they are generally cheaper than a traditional vet like the one we bring our German Shepherd to.
While I'm not positive why this is, I think it has something to do with not having any overhead costs like a building to upkeep and pay rent, electricity, etc.
Still, you will have to vaccinate your horse, de-worm your horse, have coggins checks, dentistry, chiropractic, and other things. It all adds up, and varies greatly by geographical location, your horse, and vet.
Miscellaneous Horse Items
We have a running joke in my family that we've got what we call the "horse purchase of the week." This is something that our beloved quarter horse or our daughter needs to have for showing purposes or just general riding. For example, a couple weeks ago we bought boots for the horse's ankles. The week before that it was something else. The week before that, something else. You get the point.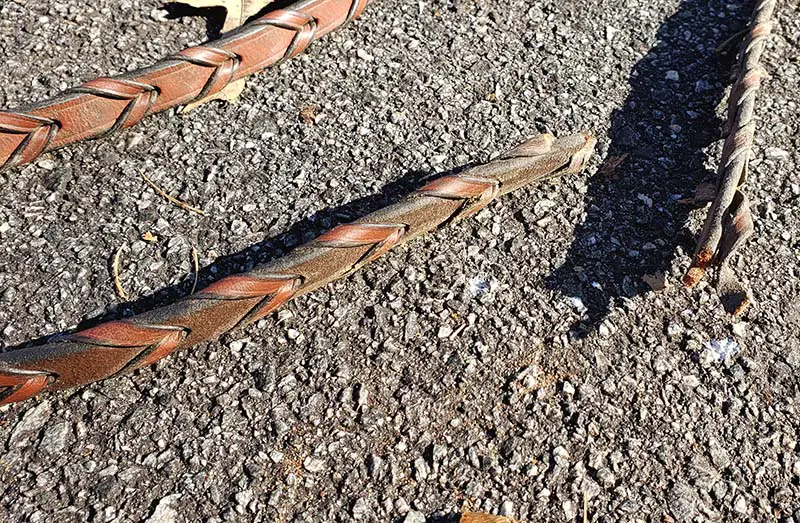 Things we've purchased are like this:
Sleezy Sleeve.
Horse Blanket
Boots
Saddle pads
Treats
Extra Halter
Rider boots
Rider gloves
Rider show clothes
And more
Yes, I included a few pieces of tack in this list for a reason. We've found out the hard way having extra tack is a great idea. So far in the year we've been horse owners, we've managed to have a halter and lead rope "misplaced," a saddle pad also "misplaced," and have broken reins while leading the horse after she spooked at a crow.
In fact, speaking about the broken reins, that happened the day before a show team lesson and had no reins on hand to go to the class. What she ended up doing was leaving her haltered and tying the lead rope to the other side of her halter. The horse actually did well like this and was very responsive.
We bought these reins from Amazon because money was tight.
Because of this, we include "extra" tack as miscellaneous horse items that may not be used for a little while, but are still important to have on hand.
We aren't the only ones, because some of the other show team members have extra stuff too, just in case something breaks. And to be honest, you just never know when it'll happen.
Because money is always tight, we generally to try to buy something each week to spread it out so we don't do it all at once. I guess it depends on your situation, though.
Riding Lessons
Now we come up to the lessons part of this. If you've got a new rider on your hands, or even an experienced one who has been leasing someone else's horse, chances are good that you're going to need lessons to help improve their ability to ride.
Riding a horse isn't the easiest thing to do, and it's not exactly a normal inclination. Think about it, you're getting ready to climb onto a 1,000 or so pound animal that can run 30 miles per hour, perhaps jumping oxers along the way.
In order to do that safely, you need to have lessons.
Again, prices for lessons will vary from not just one stable to the next, but also from one geographical location to the next, but you can expect to pay at least $30 – $60 per lesson.
Horse Associations
Something that many folks may or may not think about is joining some sort of local or national association. Locally, we have a riding club that we belong to. It's thankfully pretty cheap to be members of and it allows us to have access to a massive riding arena whenever we'd like.
There are other more national associations as well, but we don't currently belong to any of those. For example, our horse is a Quarter Horse, and we could join the AQHA if we wanted to.
Insurance and Illness
I'm including this last because I have the least amount of experience here. I've been told by another horse owner that she regretted not having insurance on her horse that cost a lot of money and then died.
We are in the beginning phases of horse insurance research and plan to update this once we know more. Also, our horse hasn't been sick.
What we have seen, though, is other horses get sick. Since we've been boarding where we are, two horses have died. One of old age, and the other had a neurological problem and couldn't walk anymore. They tried to fix him and spent money on vet bills, medicine, etc., but he eventually died.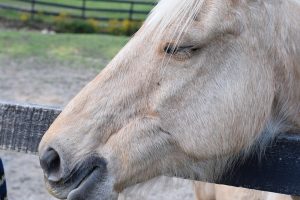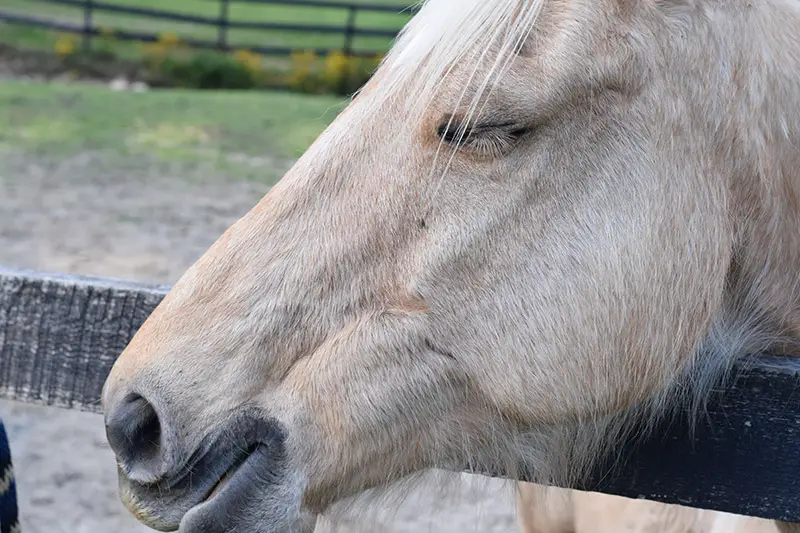 I hope we never have to go through anything like that, but we try to save money each month just in case.
Conclusion
Horse ownership is not for the faint of heart. It is not cheap, nor is it easy. It is, however, very worth it to see my daughter blossom with a hobby that she loves.
If I had to do it all over again, I would. I'm a firm believer that it's better for her to be into horses than any of the bad things out there that teenage girls are getting into these days.
On the bare minimum, this is character building for her. On the other end of that spectrum, this could be a career choice and I've got no problems nurturing this passion as much as my wallet will allow–even if it is a struggle from one month to the next.
Owning a horse is not cheap by any means. There are ways you can get the cost down if you shop carefully for used items. Certain items, like your tack items, will remain good for a long time. Other things are perishable and need to be replaced each month, like hay, vitamins, and others.
You can realistically expect to spend between $500 – $1,200, or more, per month depending on your geographical location and the amount your barn charges you for board each month.
How much does our horse cost each us month?
With all of the above being taken into account, we spend about $1,000 per month on average to keep our horse.