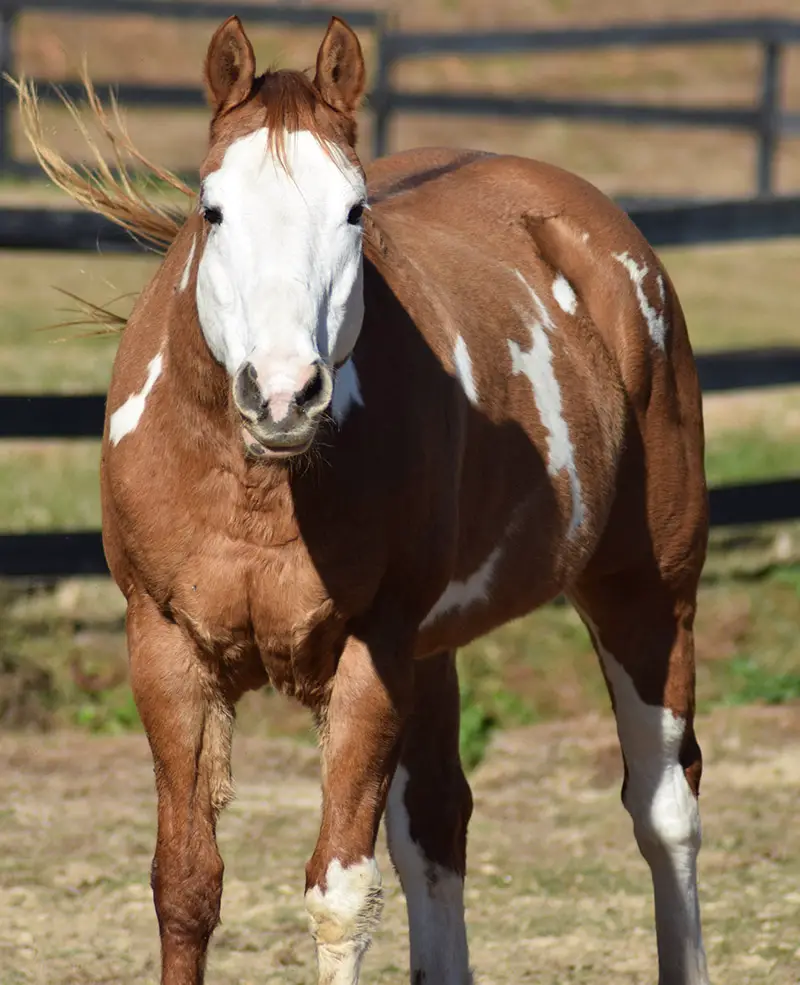 We wanted to treat our horse to something special that wasn't going to be bad for her. We didn't know what we should give so we looked around a bit and did some research. Everyone knows horses like carrots and apples but what about something else? Something she maybe hadn't had before?
Bananas! Something delicious that also adds nutrients into her diet is just what I was looking for. But, this led to the question of whether or not a horse can have a banana. So …
Can horses eat bananas?
Absolutely! And in fact, when consumed in moderation they even add to a healthy diet. Bananas are high in potassium, magnesium, vitamin B6, fiber, and vitamin C.
Horses can even eat the banana peels if they like the taste.
Of course, it turns out that our old mare thought we were trying to poison her and insisted we give her the apple or carrot instead. But, your horse may like them so you should read on.
Read next: Horses and supplements.
Bananas are high in nutrients
Bananas are actually very healthy fruit that are high in both minerals and essential vitamins. These vitamins and minerals are as follows:
Potassium is one of those all-important minerals that is found in almost every cell in your horse. It's important because it helps to support the nerves and muscles of your horse's body.
Magnesium also supports the horse's nerve and muscle function and is the major mineral in bone. It plays a role in insulin resistance and preventing equine metabolic syndrome. Magnesium also has a calming effect and is found in many supplements that assist in calming your horse.
Vitamin B6 helps with building muscle. It also helps with hemoglobin production and is essential for producing energy.
Fiber is the main ingredient in a horse's diet. It provides all of the energy they need for daily living and even keeping warm in the winter. If a horse's diet lacks in fiber it will pack in the gut, putting a horse at risk for colic, laminitis, and dehydration.
Vitamin C is essential for supporting your horse's immune system. It is also needed for collagen synthesis, conversion of D3 to calcitrol, bone calcification, and antihistamine control.
Bananas are very healthy for both humans, monkeys, and even horses. Which eventually led to our next question …
How to properly feed your horse a banana
Horses actually have no way to get stuck food up out of their throat or windpipes and can choke if food isn't given the right way.
You may be tempted to just hand your horse a banana and let her have at it, but because the shape of a banana is what it is, it may not be the safest way to feed it to her. It is important that you break the banana into smaller pieces because they don't have the ability to vomit anything that may get stuck.
If food gets stuck in her throat it could end pretty badly for the horse. While it won't stop her from breathing right away, it could prevent her from eating and drinking, which isn't good.
No need to peel the banana because the peel is good for them to eat, as well (though, not all horses like the taste). And if you happen to have a snack of a banana at the barn you can give her just peel and she'll get the nutrients without the sugar spike that occurs when horses eat fruit.
Also of note, is that the first time you give your pony a banana, you should give it slowly and then watch to make sure she's not allergic. Like people, horses can be allergic to food.
If you suspect your horse is having an allergic reaction, contact your veterinarian ASAP.
When to give your horse a banana
While a banana may be given to your horse at any time, giving them at certain, more important times can be more beneficial than just any time.
For example, if you have a performance horse or your horse is running a lot or sweating you can give them a banana to satisfy their sweet tooth as well as give them the nutrient boost they need to keep going.
They will have the energy boost and all the other benefits given by bananas.
Bananas are good for both humans and horses alike, so the next time you go on a long ride or work your horse hard be sure to share part of the snack with your horse! It may be weird at first but she will thank you and both of you can gain from the healthy snack.
How many bananas can a horse eat?
A horse should only have a few bananas each week. Too many can cause issues in blood sugar levels or other problems.
Instead of giving bananas as a regular item, give a banana few times per week as a treat.
Diabetic or Obese Horse Owners Beware:
I feel like this is a good spot to put the disclaimer about horses with medical conditions like obesity, diabetes, or other similar issues. Bananas, while high in vitamins and beneficial nutrients, are also very high in sugar.
Sugar may help an obese horse gain more weight, and it could cause severe issues with blood sugar levels. I woulnd't give an obese or diabetic pony anything high in sugar, including a banana.
Conclusion about horses eating bananas
Horses can in fact eat bananas. Though, as with anything in life — they should be given sparingly.
Read next: Are bot flies dangerous to horses?