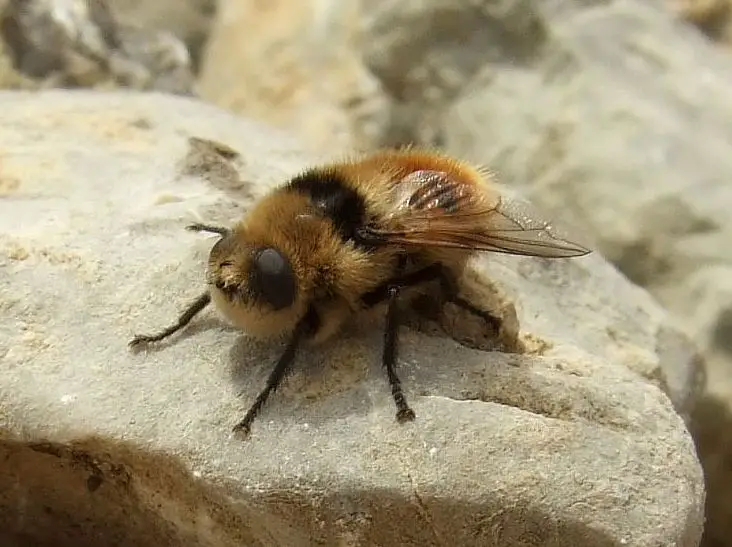 My daughter and I were recently out at a Pony Club event and to her dismay, she noticed botfly eggs on her Thoroughbred's legs. She promptly scraped them off.
This wasn't our first time dealing with botflies, so I figured I'd type up a quick article on the topic so you know how to deal with them if found.
Are botflies dangerous to horses?
Yes, botflies can cause several different medical issues if left untreated for longer periods of time. This ranges from gastric ulcers and digestive issues to just being irritated or having an allergic reaction to the flies themselves.
Let's take a closer look at each, and then discuss how to get rid of botflies on horses.
Gastric Ulcers:
One common theme in the horses we've had to date is that they can get ulcers very easily. An ulcer is damage to the inside of the horse's gastric system which can cause a good amount of pain and discomfort.
One way we always know our horse has an ulcer is if he's squirmish and tries to get out of saddle just before my daughter gets on him.
If he tries to move, it's because the girth is causing excess pain and he associates her mounting with that pain.
The ulcer occurs when the botflies attach themselves to a spot in your horse's gastric system and literally begin to eat your horse. After a while of eating and the secretions they leave behind, an ulcer may develop.
Digestive Issues:
Another issue that can present itself if the botfly larvae make it into the horse's stomach is various types of digestive problems. It can be anything from colic to diarrhea and is usually associated with a loss in appetite.
Skin Irritation and Allergies:
If left untreated the botfly eggs can seriously irritate the horse. In some rare occasions, your horse may be allergic to the bot flies themselves, which may include swelling in that area.
How to get rid of botflies
Botflies can be eliminated by the removal of eggs, regular deworming, and good sanitation.
Each method should be taken seriously and performed at regular intervals as needed by your horse.
Remove botfly eggs:
To remove botfly eggs, many AG stores sell an item called a bot knife. You can also get them from Amazon if needed. Simply scrape them off to remove the eggs. A popular area for botfly eggs is on the horse's legs. At least, that where we always find them on our guy.
The trick to this is the knife, itself. You'd think you can just use whatever scraping tool you have nearby, but that's not the case. If you don't use the right tool you won't be able to get them off, and you may end up hurting your horse's legs.
The knife is a cheap addition to your tack or groom kit and you should have a couple of them.
I like dropping them into a bucket of water to destroy them. I don't want to give them any chance at infesting another horse.
Deworm:
It's a good idea to deworm your horse at the veterinarian-recommended interval. Make sure you use a dewormer that gets rid of bot flies, so they won't crop up on the inside of your horse to cause internal issues.
I do want to say that even with a dewormer, you may still need to scrape the eggs with the bot knife to ensure they don't cause external issues.
Good sanitation:
Many new horse owners don't think of a horse as an animal that needs good sanitation. But they do. Regular cleaning of the stall, grooming your horse, and making sure he's not getting into areas where the botflies may lay eggs are all necessary sanitation requirements for your horse.
Ultimately, you'll also need to keep your horse away from manure dumping grounds, as well. I've been to several barns who keep the stall cleaning scraps in the pasture. This is a problem, however.
If one horse has a botfly infestation, and another horse begins to scour through it and accidentally comes into contact with infected feces, there are now two horses with botfly issues.
How do you know if your horse has botflies?
Botflies are usually found in a few different ways. First up is that they lay eggs on the host. If you see larvae on your horse's legs and/or around his nose and mouth chances are good they're botflies. Once you've seen them once you'll always recognize it.
Next time I see the eggs I'll be sure to get a picture, or have my daughter take one for me and update this post.
Botfly larvae may also show up in your horse's feces. If you see any kind of worms or maggots in your horse's droppings it is a good idea to send them out for testing and deworm.
You should deworm your horse at regular intervals anyway.
How Do Horses Get Botflies?
Botflies are a nuisance for horses from the larvae stage, up until adulthood. Horses can get a botfly infestation in any number of ways, but they're most often ingested accidentally for one reason or another.
First, the adult flies lay eggs on the horse, usually on the legs or shoulders. They can sometimes also lay eggs around your horse's eyes or nose, which is obviously not a great thing. Botflies attach their eggs to your horse with a sticky glue-like secretion.
One thing our horse likes to do is scratch his face on his front legs. Sometimes he licks his legs. If there are botfly eggs on his legs, he can accidentally ingest them.
After a while, these eggs will hatch and migrate down into the horse's stomach. If there are enough of these flies in your horse's stomach, they can cause ulcers after attaching themselves and feeding on his stomach.
Conclusion:
Botflies are a real problem for horses. They're not only annoying, they pose real health risks if not taken seriously.